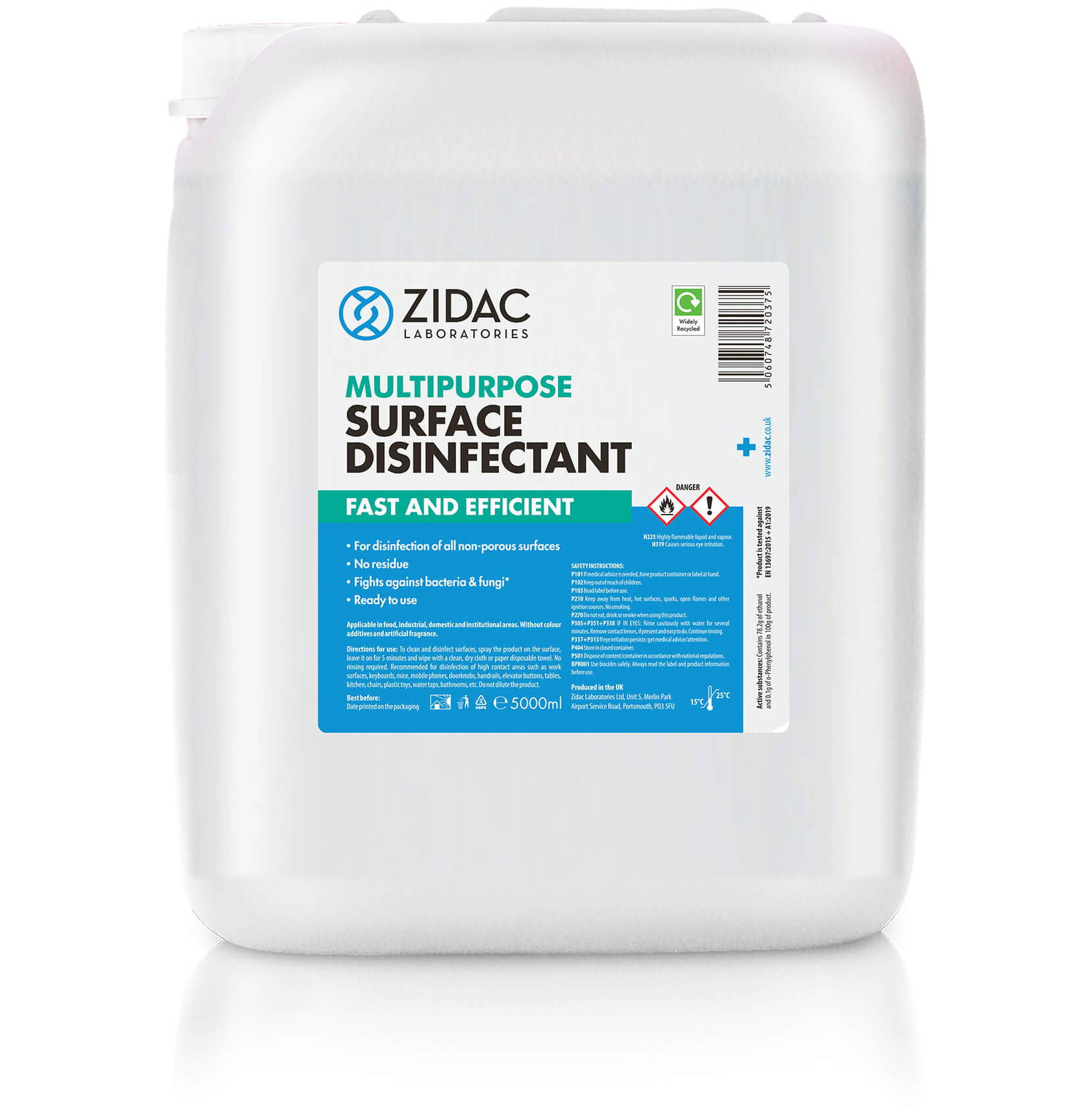 Zidac Multipurpose Surface Disinfectant
Zidac surface sanitiser is a professional anti-bacterial sanitiser that kills 99.99% of bacteria and viruses on hard surfaces. Ideal for restaurants, hotels, offices, homes and other commercial properties.
Active ingredients: Ethanol; o-phenylphenol.
Key product features:
5-litre capacity

Pre-mixed, no diluting or rinsing required

Kills 99.99% of bacteria, including all enveloped viruses, fungi and yeasts

Tested to EN 13697:2015 + A1:2019 standard

Tested to EN 14476:2013 + A2:2019 standard

Suitable for most hard surfaces

Ideal for catering, food production, hotels, offices, factories and homes

Easily dispense to trigger sprays, apply neat with cloth or dilute for mopping
Directions for use:
This surface disinfectant solution requires no diluting or rinsing. Simply spray over high contact areas, leave for five minutes and wipe.